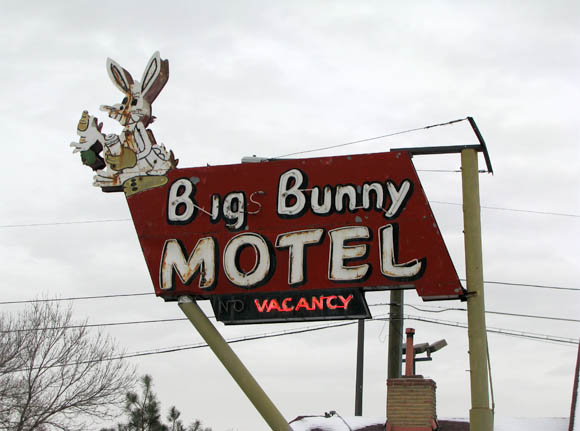 Year Listed: 2014
County: Denver County
Construction Date: Various, 1950s, 1960s
Threat When Listed: Various – Development, Demolition, Demolition by Neglect
Status: In Progress
The mid-century neon signs on Colfax Avenue are a reminder of the corridor's past life as the "Gateway to the Rockies." Elaborately designed and brightly lit signs lined Colfax Avenue as motels, restaurants and roadside attractions competed for the business of travelers. These signs represent an era for Colfax Avenue that has long since passed.
The signs today are in various states of disrepair. Some have broken neon tubes and are suffering from rust and weather. Others have been better maintained and have changed little over the decades aside from a few burnt-out bulbs. These signs are increasingly endangered for a variety of reasons. The first being the trend of reurbanization which lends itself to redevelopment; for example, many of these old motel signs are attached to structures that are run-down and dilapidated. Without a concentrated effort of highlight the beauty and craftsmanship of these signs, many will eventually fall victim to the wrecking ball. Another factor that is endangering these signs is that they were made using high-quality materials that can be expensive to maintain and repair.
These threats can be mitigated by building an awareness and appreciation for both the history these signs represent and the craftsmanship that went into their creation. A survey will help identify what resources are left along the Avenue and then the preservation and restoration of these signs can follow. These signs represent an era for Colfax Avenue that has long since passed, and should be preserved. The neon signs are iconic within the community and represent an important piece of Colorado history.
Additional Links: